In order to produce quality knives, each collaboration starts with friendship, passion, and above all mutual respect.
In his workshop-garage, Eric develops and realizes each of the elements that, once assembled, will form a elegant and functional tool. He manufactures his knives from A to Z. From the steel he chooses, to the least piece of mechanism – of course also the woods and noble materials – everything is homemade.
Eric started with cabinetmaking, carpentry and sound insulation studies, before continuing his training with 2 years to teach, then as much to master the business management. He then starts as an independent cabinetmaker. He is very quickly disappointed because the constraints are more and more heavy and the methods and materials more and more industrial. His job is no longer artisanal enough for his taste.
In the 90s, his family and friends encouraged him to persevere in cutlery and the real start took place some time later at the SICAC show. He manages to catch the eye on his products and it's the click.
The mastery of his art does the rest and in 2 years' time he joined the top 10 French cutlers.
Autodidact and creator of his mechanisms, he meets the late Alain Descy who will be a real revelation for him; from there will born a great friendship and complicity of "Gyro Gearloose".
Eric and Véronique participate to 2 exhibitions a year: Gembloux and Strasbourg. Its logo in the shape of a fish refers to the family arms tracing the origin of the name (a fisherman, and weapon manufacturer on the island of Noirmoutier) is sought after because it symbolizes the quality and originality shaped by passion.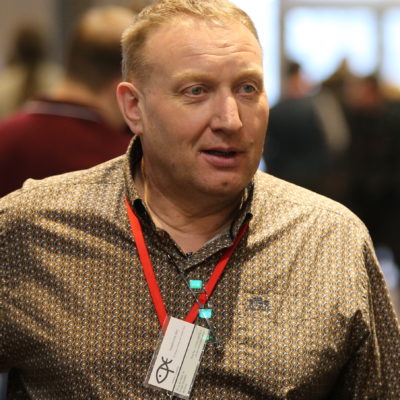 Eric Parmentier
Crédit photo : Erik Chateau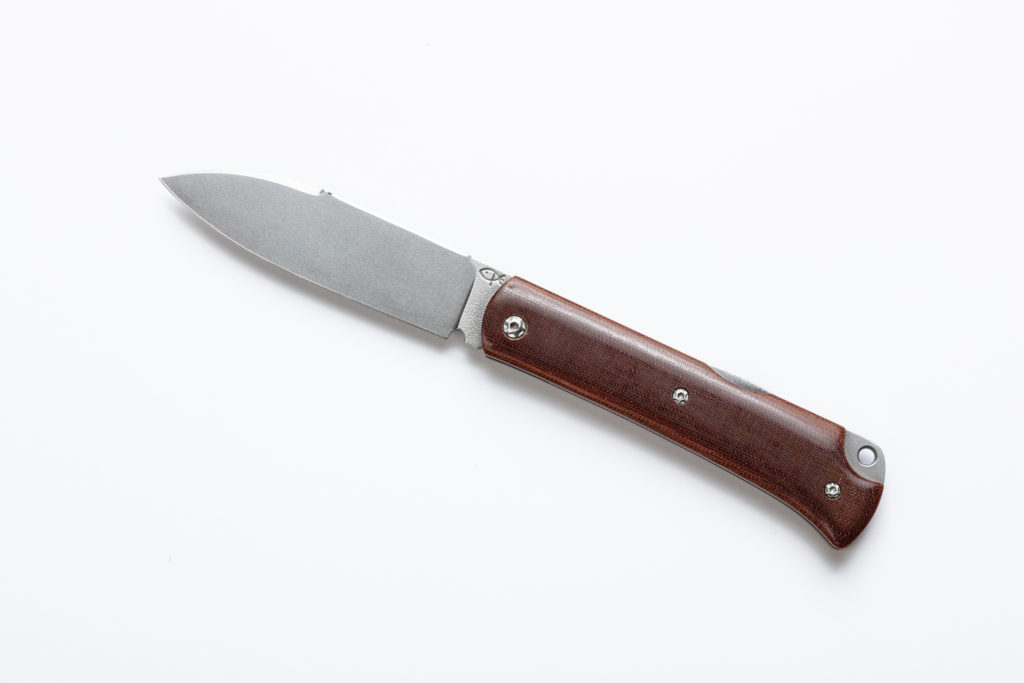 Eric Parmentier's Gentleman, custom prototype of the  collaboration
-non contractual photo-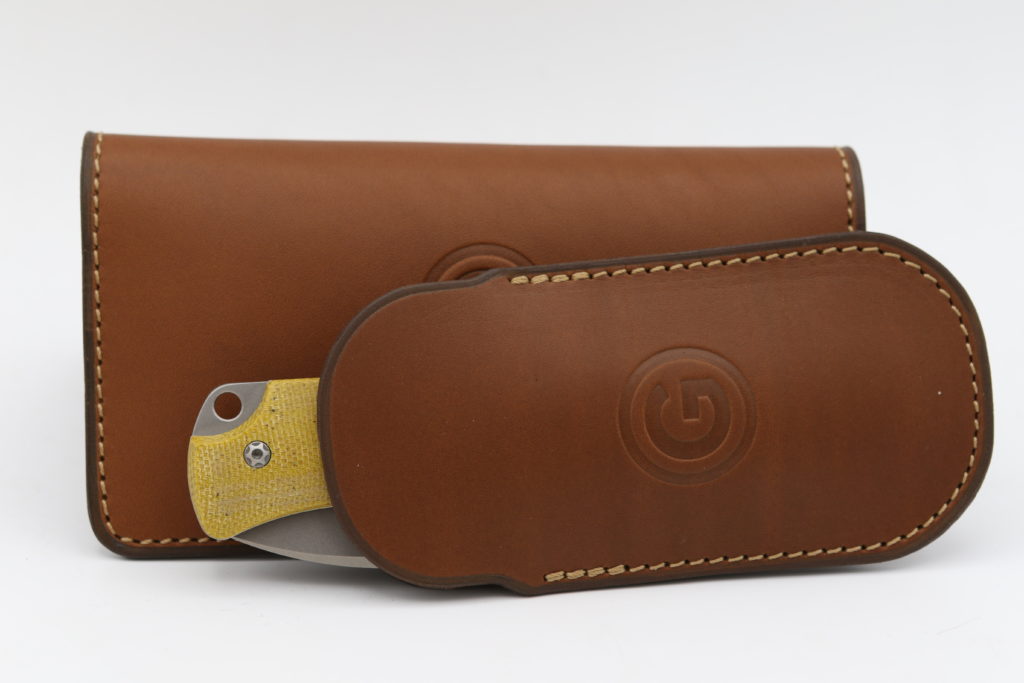 Each knife comes with a sheath and pouch in lamb skin, handcrafted in France.