Custom knife editions
The beauty of a fine and robust blade, the elegance of a handle you want to take in your hand, the superb quality of an object created by a gifted craftsman mastering the alliance of traditional techniques and innovative materials…
What are we looking for in a knife? A tool meant to be used, but above all a sense of aesthetics, style and character. Show me your knife, and I will tell you who you are… Knives reveal the soul of those who possess them. They represent the essence of what we are, what we think we are, what we become. They are a mirror and a soulmate.
With every knife, Editons G strives for details and quality.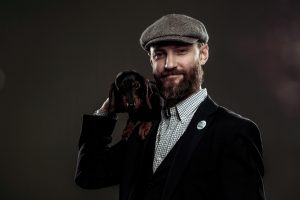 Standardization is not inevitable. Knife collectors know it: original pieces are irreplaceable. Their history, style and personality are appealing and captivating.
Gregory Pohl has designed and created Editions G while keeping that approach in mind.
Gregory has been a knife enthusiast since he was a child and he is now renowned in the world of French cutlery, especially as the organizer of the Euro Knife Show, which takes place every year in Strasburg. He is fascinated by the different techniques of handmade production, and works with renowned craftsmen from Europe and beyond.
His passion has become his job and inspired him to offer a range of unique knives. It's simple: renowned craftsmen are carefully chosen for the quality of their work. Each of them designs a knife, which is then produced in a numbered and signed limited edition.
Four series are edited each year.