In order to produce quality knives, each collaboration starts with friendship, passion, and above all mutual respect.
«I came to cutlery indirectly, after being interested in firearms manufacturing. My father was an excellent handyman, and he made me want to work with my hands. Hunting was not stranger to this either. I always liked knives for its aesthetic and practicality, but I quickly got passionate in manufacturing them myself.
After studies in mechanical manufacturing, I passed an Apprentice Certificate in Nogent, where I obtained the title of France's Best Apprentice in cutlery. As part of this training, I did an internship with Jean Tanazacq, Eloi Pernet (with Pascal Hémonnot as workshop manager), as well as with Mongin.
Then, another Apprentice Certificate as Gunsmith in St Etienne, where I got the third price in the national contest of the SEMA (Encouragement to Art Crafting), with the manufacturing of a double express carbine.
Finally, after the national service, I settled as cutler in November 1993.
Usually, I work with XC100 or 14C28N steel by stock removal, and deer is my favorite material for the handles. I also work with horn, wood, mammoth ivory and synthetics (G10, micarta, paperstone, carbon fiber). For certain models, I like to patina or age the bolsters.
My tools are quite basic: press and coal forge, milling machine, backstand, polishing bench, three drills, band saw, quenching oven, and lots of files … Work at the bench is dominant, due to my gunsmith education.
Concerning the style, I do not believe that it is something acquired, but innate -unlike design which can be learned-. My inspiration comes from traditional folding knives – American and French – which I redraw to my sauce. The style comes from the way you see the finished object and the manufacturing process. I have often heard that the "Gaillard style" can be recognized from afar. It is rather flattering for me, as I don't strive to have a particular style, but manufacture knives as I like them. It turns out that the result follows a common thread from one model to another.
The knife symbolizes a kind of freedom and it is its use in a natural environment that I like the most, but I am aware that the clientele is mainly urban, so folding knives are the majority in my production.
The important thing is to have fun in the workshop, to please customers… and to make it out financially. »
Laurent Gaillard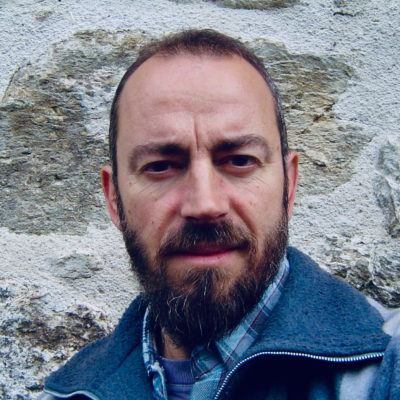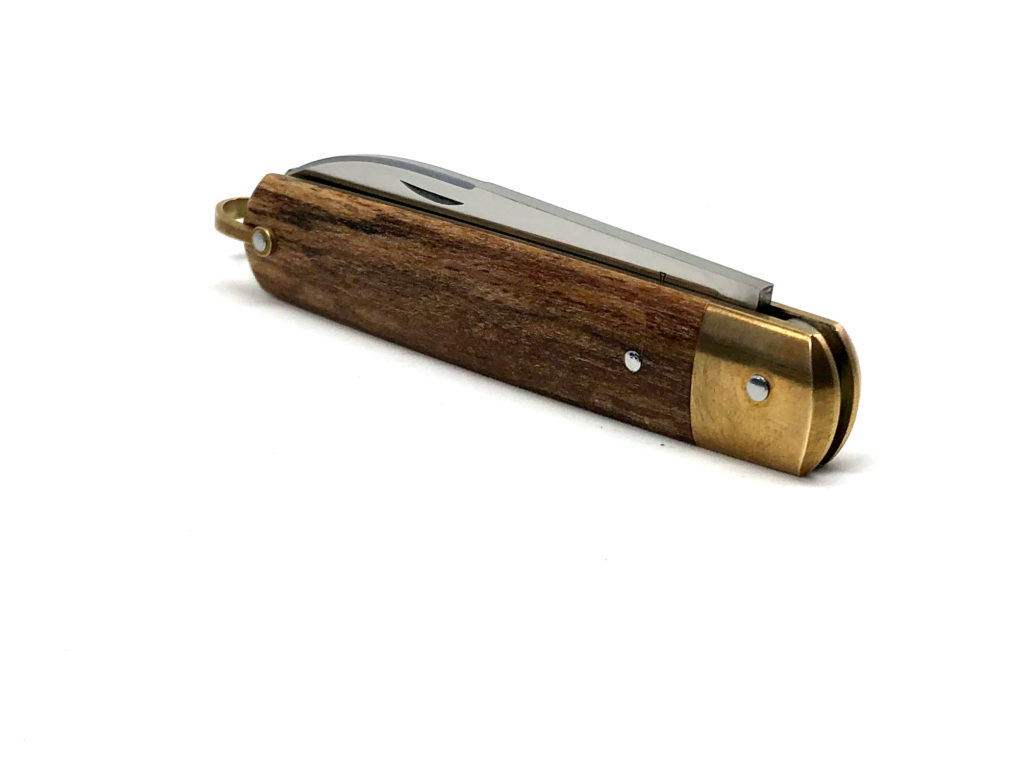 Laurent Gaillard's Canif, custom prototype of the collaboration
-non contractual photography-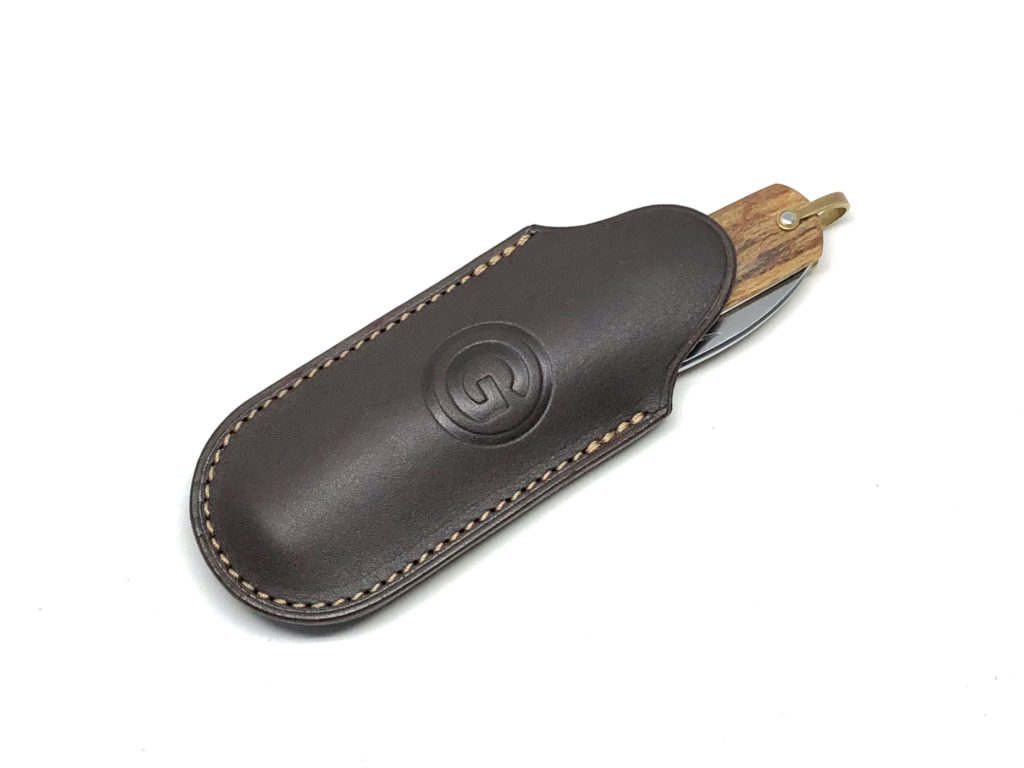 Each knife comes with a sheath in lamb skin, handcrafted in France